Love Us:
HOT OFF THE PRESS:
1) Lovely words about Taan's Moons: A Haida Moon Story by Alison Gear and illustrated by Kiki van der Heiden with the Children of Haida Gwaii:
"This amazing story is a fine example of authentic Allies & representing Aboriginal knowledge. This book…is an amazing collaboration of children, Elders, community leaders, local artists, and educators. This beautifully crafted book is a wonder to read."
Leona Prince, Fireweed Canada
"…absolutely gorgeous…"
Gloria Marcarenko, Host, CBC's BC Almanac
"This really is a wonderful book that will surely be a BC classic. It's published by the small New Westminster publisher McKellar & Martin who have aptly demonstrated that small publishers can put together stunning books. Congrats to all who were involved."
Mark Tworow,  Speedee Interior Stationery and Books

 2) Our very own Go Away, Unicorn! by author/illustrator Emily Mullock, is being made into an animated series by Tricon Films and Mecury Filmworks. Which is awesome.
Check out the article in the Hollywood Reporter!
 "…[T]his book is the total package. A great story with outstanding illustrations make this a wonderful addition to any…library. I also must note how beautifully designed the book itself it. The printing and binding are exemplary and the unicorn even has sparkling glitter on the cover.  All in all, a gorgeous book…."  BookDads.
KIND WORDS ABOUT McKELLAR & MARTIN:
1) McKellar & Martin has been deemed a CBC Cultural Secret! Click here for the interview.
"McKellar & Martin…has such interesting and different titles; their books are wildly appealing, both in content and visually. They are a BC independent publishing group to watch, as I haven't seen books like they put out anywhere else…."   Word of Mouse Book Reviews
2)  From Quill & Quire :
 "Canada's Newest Children's Publisher Debuts in Vancouver"
3) …and from The Canadian Children's Book Centre:
  "New Children's Book Publisher in Vancouver"
BOOK REVIEWS: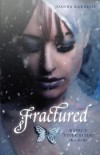 1) Fractured: Happily Never After? 3 Tales by Joanna Karaplis
"Gorgeous."  A Tapestry of Words
"Completely original tellings in a modern context—fabulous!" The Broke and the Bookish
2) The Canoe He Called Loo Taas by Amanda Reid-Stevens, illustrated by Michael Nicoll Yahgulanaas
"…[A] gorgeous little book…Reid-Stevens is a masterful storyteller as evidenced in this, her first book….This is a must-read for all ages…. The poetry and aesthetics would be appealing to any reader and would make a lovely gift."     Word of Mouse Book Reviews
 Loo Taas was touted a "Recent Canadian Children's Book of Note"  by The Vancouver Sun
Loo Taas was deemed "…a must-have for all ages…"by the Lattimer Gallery, Vancouver, BC
"Loo Taas is a testament of our ancestors' engineering genius, and serves as a significant symbol of the spirit of today's Haida people.  She is more than a canoe.  She's a national treasure, a modern marvel of supernatural knowledge, and a vehicle of the living Haida culture, proudly displayed within the Haida Heritage Centre at Kaay Llnagaay."
—Jason Alsop, CEO, Haida Heritage Centre at Kaay Llnagaay

3) Nighty-Night: A Bedtime Song for Babies by Richard Van Camp
Selected as a BC Books for Babies by the Prince George Library.
Nighty-Night: A Bedtime Song for Babies was the official selection for the NWT Literacy Council and was given to 1,000 families across the north.
"There are 30 babies seated in laps and chairs and strollers, all gazing quizzically at Richard Van Camp. He pads across the floor in his moccasins, gesturing wildly as his brown eyes sparkle behind his wire-rimmed glasses. 'Happy full moon!' he exclaims to the fuzzy heads bobbing up and down. 'Can I still tell some stories?' …Though he's 40 years old and the North's most accomplished literary figure, Van Camp seems right at home here. He's at the Yellowknife public library doing a reading of his newly released baby book, Nighty-Night: A Bedtime Song for Babies [McKellar & Martin Publishing Group], which…will be distributed to every newborn in the NWT….The babies are into it, cooing and gurgling, their chubby arms swaying back and forth. And the thing is, the parents are into it, too…  "Northerner of the Year: The Storyteller" by Kathryn Laidlaw, Up Here Magazine
4) B is for Basketball by the Students and Teachers of School District #50, Haida Gwaii. (Includes a Foreword by Governor General Award-Winning Artist Robert Davidson.)
B is for Basketball was shortlisted for the First Nations Communities READ program for 2014-2015!  We are thrilled to have been nominated alongside so many amazingly talented authors and illustrators!
Basketball was the official book of the 2011 All Native Basketball Tournament held in Prince Rupert, BC.
"While this is an alphabet book, it also succeeds in painting a picture of the All Native Basketball Tournament. Now in its 53rd year, this is a significant cultural event in BC…"  Books My Boys Love
The BC Literary Council of the International Reading Association deems B is for Basketball, "[A] fabulous collaboration…B is for Basketball is destined to become one of those treasured books that are purchased as a keepsake and passed down through the generations…"

5) The Darkness Between the Stars by Julie Burtinshaw
"…a very powerful and emotional story….This book should be read by every parent and teen."
—MaryAnn, GoodReads